A Stoat Called Longfellow (Paperback)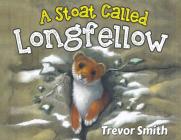 $9.99

The book is not currently in stock at our stores. Please call us for price and availability.
This book cannot be returned.
Description
---
When Longfellow the Stoat wakes up on a snowy day and wants an egg for breakfast, he has to cross the farmyard and brave the wrath of Pint, the farmer's Jack Russell dog. All seems well until the horse, Cobweb, unwittingly sounds the alarm and Pint wakes up and gives chase. Longfellow finds a safe refuge, but soon something worse comes calling. Longfellow runs away - but then something even worse arrives
Can little Longfellow get safely to his home in the dry stone wall?
A charming, beautifully illustrated tale to help young readers understand the countryside.