The Nice Guys: From Script to Screen (Hardcover)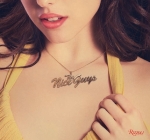 $45.00

The book is not currently in stock at our stores. Please call us for price and availability.
Description
---
The official companion book to the darkly humorous action film from director Shane Black. Directed by celebrated writer/director Shane Black, The Nice Guys: From Script to Screen chronicles the noir/buddy film set in Los Angeles in the 1970s, starring A-listers Russell Crowe and Ryan Gosling as reluctant partners trying to solve a missing persons case. Set during the 1970s in smog-ridden Los Angeles, The Nice Guys is the story about a Los Angeles private investigator (Ryan Gosling) who reluctantly partners with a tough guy (Russell Crowe) to find a missing girl. Their investigation reveals a connection between the missing girl to porn star Misty Mountains, recently dead from a car crash. In classic Shane Black fashion, the writer/director spins a darkly humorous noir, as our pair crisscrosses the city, from Bel Air to downtown L.A. Richly illustrated, the book is a visit back in time to the glamour (and seediness) of the City of Angels circa 1977. The film is equal parts mystery and a love letter to a Los Angeles of long ago, and The Nice Guys: From Script to Screen is sure to captivate fans of the film and of Los Angeles alike.
About the Author
---
Shane Black is a celebrated screenwriter, director, and producer. He made his name as the writer for the hit Lethal Weapon, and debuted as a director with Kiss Kiss Bang Bang.